Scale Swimming
Waterproof swimming training books from the world's best coaches. Never waste a session in the pool, achieve your swimming objectives.
Scale Your Swim.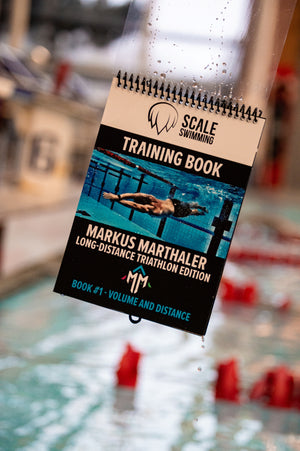 Our Vision
Swimming is truly a unique sport. We all have memories of being in the water, in paddling pools, on holiday or in a competitive environment. Swimming is also one of the best sports to stay healthy, by minimizing the stress placed on the body yet providing the opportunity for strenuous cardio while being in a cooling refreshing environment.
Swimming is one of the most loved activities and one of the most beneficial. Scale Swimming was created to help more people access and benefit from swimming.
We work with the best swimming coaches and athletes from around the world and use all of this knowledge to bring value to swimmers and triathletes.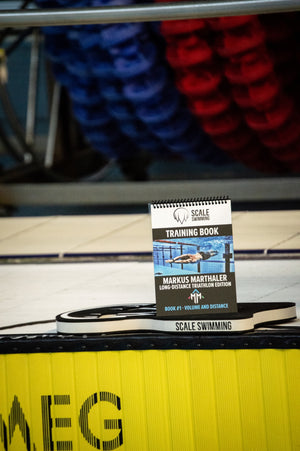 Swimming Training Book
The first product from Scale Swimming is a waterproof swimming training book which contains 11 swimming sets. Bring the book to the pool, place it on the poolside, and you have access to a professionally designed swimming set. This way, you focus, maximise your time in the pool and improve towards your targets.
Take your swimming to the next level.
#ScaleYourSwim
Find Out More
Testimonials
A great, easy to use book with some well thought out training plans. Will be incredibly useful in training for my upcoming triathlon.​

Sam Folkes
A fantastic range of swim sessions, really simple to use - I love the time feature so you get your leftover time as rest, makes you push harder! Stands up well at poolside and easy to read through goggles etc, good quality printing and water resistant.

Richard George
Absolutely love this book, I am so much more focused in the pool and really enjoying my swimming!

Dan Hooper